VA Home Loans by the Numbers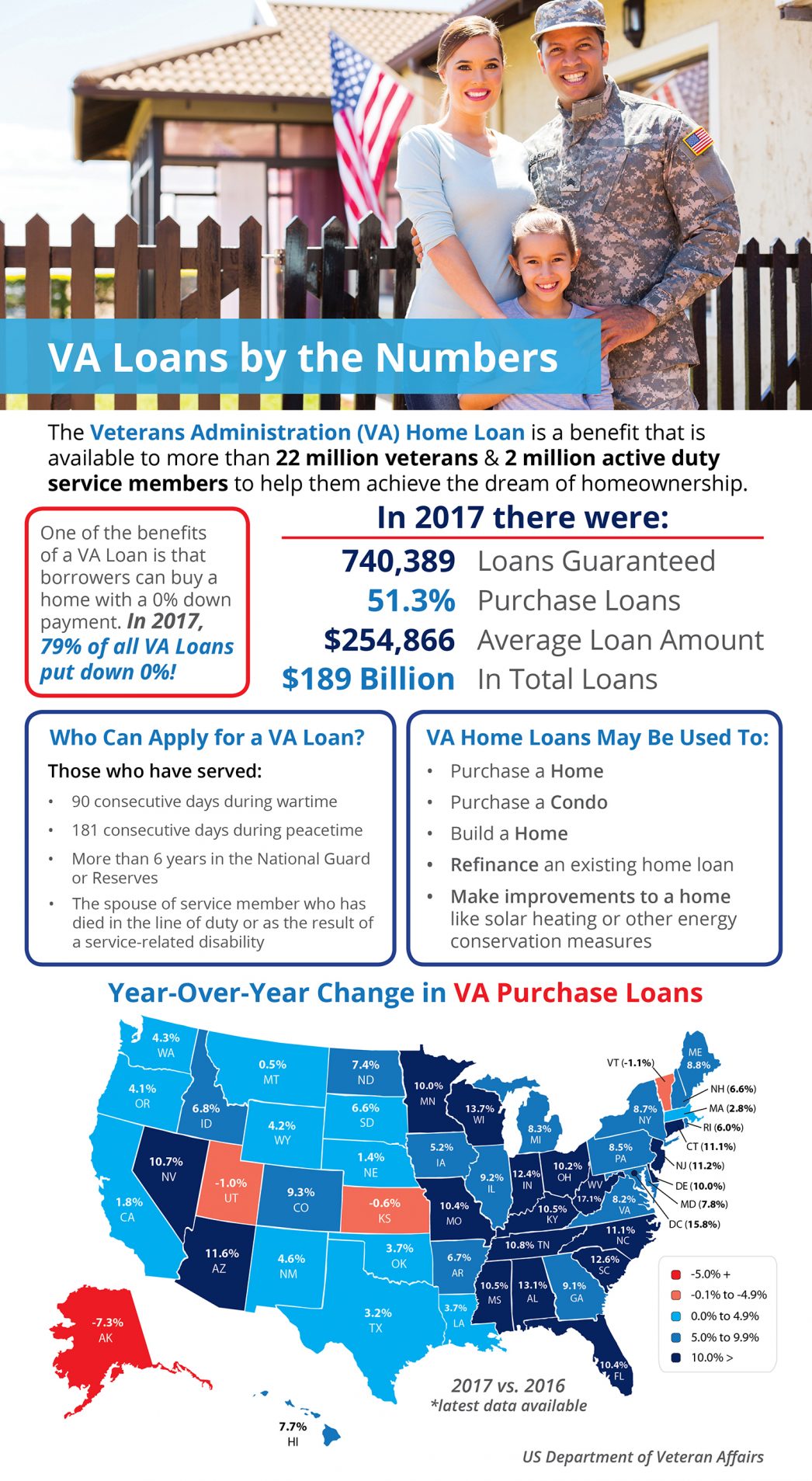 Some Highlights:
The Veterans Administration (VA) Home Loan is a benefit that is available to more than 22 million veterans & 2 million active duty service members which helps them achieve their dreams of homeownership.
In 2017, $189 billion was loaned to veterans and their families through the program.
VA Purchase Loans are on the rise in 46 out of 50 states and Washington, DC.
EXIT Realty Preferred is proud to serve our military families with all their housing needs not only here in the Fayetteville, NC area but all around the country. No matter where are clients are stationed we continue to serve them by having great partners all across the USA.
The information contained, and the opinions expressed, in this article are not intended to be construed as investment advice. Keeping Current Matters, Inc. does not guarantee or warrant the accuracy or completeness of the information or opinions contained herein. Nothing herein should be construed as investment advice. You should always conduct your own research and due diligence and obtain professional advice before making any investment decision. Keeping Current Matters, Inc. will not be liable for any loss or damage caused by your reliance on the information or opinions contained herein